The Preview app was created by a French entrepreneur named Alex Tooby. Tooby has a background in social media marketing and consulting. Thus, she created the app as a tool to help her clients improve their Instagram strategy. Another interesting online application you should check out is Ivi Bet.
Tooby started her career in social media marketing in 2014. She was working with a range of clients to help them build their online presence and grow their following. Over time, she became increasingly interested in Instagram. Her interest allowed her to specialize in helping clients optimize their content for the platform.
In 2016, Tooby launched the first version of the Preview app. It was initially designed as a simple tool for planning and organizing Instagram content. Over time, she continued to develop and improve the app. Adding new features such as analytics tools, editing options, and hashtag research.
That being said, Preview is an Instagram app that is designed to help users organize their content, plan their feeds, and optimize their posts for maximum engagement. It is a popular app that is used by many Instagram users. Particularly those who are looking to grow their following and improve their content strategy.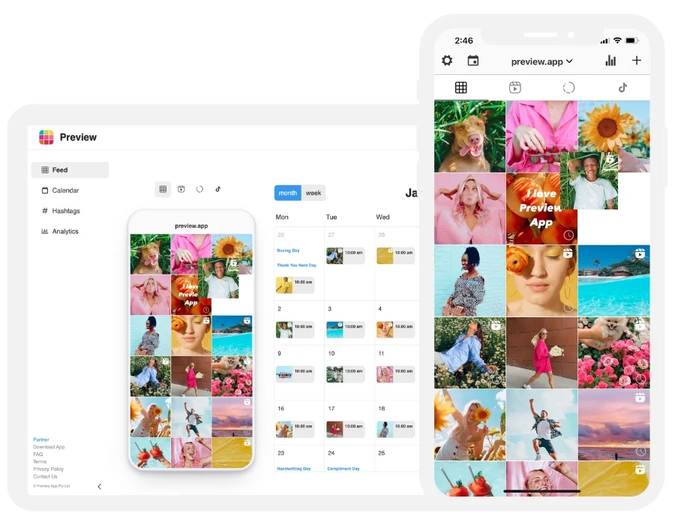 One of the key features of Preview is its ability to help users plan their Instagram feed. With Preview, users can create a grid layout of their upcoming posts, allowing them to see how their content will look when it is posted to their profile. This can be helpful for users who are looking to create a consistent aesthetic for their profile. As it allows them to see how their posts will fit together and make any necessary adjustments before posting.
Another useful feature of Preview is its analytics tools. With these tools, users can track their engagement metrics. Including likes, comments, and follower growth. This information can be used to optimize future posts and improve overall engagement with followers. Additionally, Preview allows users to schedule posts in advance. Which can be a time-saving feature for those who want to plan their content in advance.
Preview also offers a range of editing tools to help users improve the visual appeal of their posts. These tools include filters, effects, and the ability to adjust brightness, contrast, and saturation. Users can also crop and resize their photos to fit the Instagram platform. Which can help maintain a consistent look and feel across their profile.
Perhaps one of the most useful features of Preview is its hashtag research tool. With this tool, users can enter a keyword or phrase and see a list of related hashtags, along with the number of posts that have been tagged with each one. This can be helpful for users who are looking to expand their reach on Instagram by using popular hashtags. Preview also allows users to save groups of hashtags, making it easy to quickly add them to future posts.
Overall, Preview is a powerful tool for Instagram users who are looking to optimize their content strategy, improve engagement with followers, and grow their following. Its planning and analytics features can be particularly helpful for those who are looking to create a cohesive and visually appealing Instagram profile. While Preview does require a subscription for full access to all of its features, many users find that the benefits of the app outweigh the cost.