Tiger Adventure Run is a game for both kids and adults which is available for free on Google Store. One can download the game and play it while offline. The game revolves around a tiger in an adventurous land that has to jump and run to save its life. The tiger also collects coins along the way which help in unlocking other interesting characters. The game is controlled by tapping on the screen, to help the tiger jump blocks you tap once, to jump pitfalls you tap twice. One is also required to avoid moving blocks and other dangerous obstacles which could end life. The more one plays, the faster the obstacles move, and it becomes difficult to jump the pitfalls.
Tiger adventure can be said to be interesting to children, especially boys who love adventure. The game gives them a view of what it is like to be in the jungle. Tiger adventure has 3D graphics and background music which makes the jungle experience lively. The jungle is none existence especially to modern-day children and hence gives them a glimpse of what it is like. The fact that the child is playing as the tiger also gives them something to brag about, especially after completing a certain level. Children love associating with powerful characters, and this, in return, helps build up their self-esteem.
The game also teaches the child and grown-ups too how to be alert. To finish one level, one has to avoid many obstacles while jumping pitfalls and missing a single step means you start all over. The brain will, therefore, learn to be alert and focused. These are attributes which are necessary for survival in daily life. When playing with other kids, the child will know what to do to win. Their self-esteem and ego will also be lifted since they are winning in-class activities. Most of the online games are used to help sharpen the brain.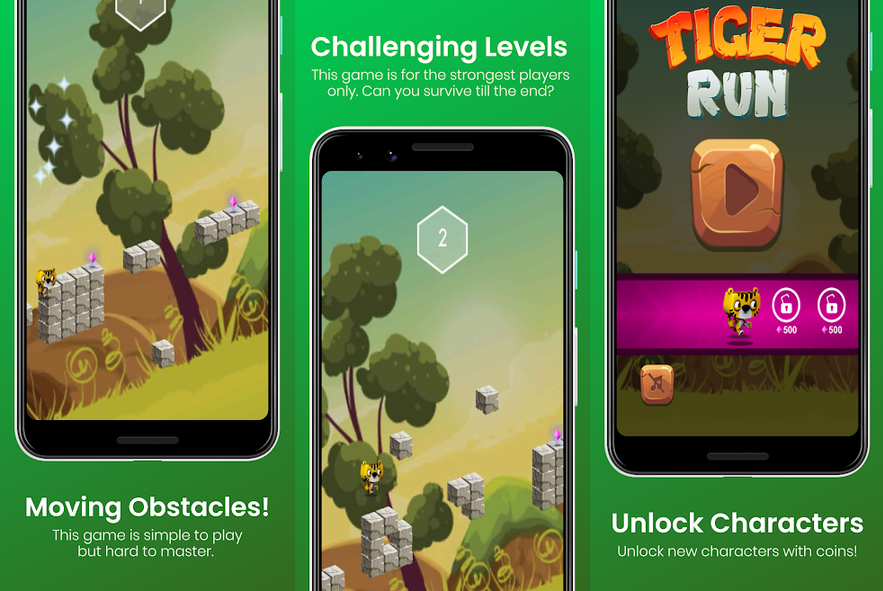 Still, the game has the option of sharing scores online. With this, the kids can compare their scores and know how they are doing. Parents also get the chance to compete with their children and help them sharpen their skills. Games can be used to break the wall between children and parents and help them have a good time. The child also feels better about themselves since most of them can beat their parents in online games. Healthy communication is necessary for the growth of each family.
The game can even be used to control children, especially when one does not want them to go outside. One only needs to download the game and let the children play. The adventure will keep them occupied and will not even think of outdoor activities. Children can sometimes be challenging to control, especially when one has work to do. Giving them something interesting to do will help keep them out of trouble, especially when there is no one to go out with them.
Just like other games, Tiger Adventure Run has its setbacks. The game has too much lighting, which can tend to affect the eyes of young children mainly when used for long. One has to remain grilled on the screen to help avoid obstacles and make sure they jump at the right time. Adults should control the time spent by kids on gaming.