Creativity and music have always been a wonderful combination to witness. With the introduction of Guitarcraft, the developers have tried to mix both these aspects in an Android app to provide an acceptable guitar replicator in the users' hands. Now you can compose your own music anywhere you want and share it with friends. Using Guitarcraft is easier than playing the actual one.
Guitarcraft is a fully replicated six-string electric guitar with four tunings and six reverb effects. This can be used to amplify the guitar with high and low gains. When we tap on a note, it gets recorded in the tablature. There is a record button available to form a solo or a riff. Modification of tempo and palm muting are also some additions to its features.  A mere swipe of the chord is needed to bend it while playing to bring the vibrato effect. The response is quick with low latency making it a good Android app.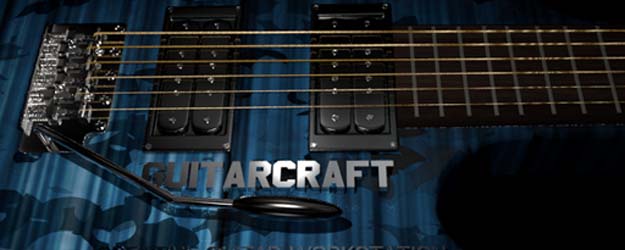 First of all on the start screen we need to create a new riff or solo by clicking on the New button and then follow it with the Play option. All the notes to be used in the riff or solo must be carefully tapped which may include bending, vibrato or the palm muting. There is no need to ponder upon the timing factor during this session. After this we are ready to record it. Just a tap on the record button does the job. Now if you are not impressed by the tempo you may change it simply by clicking on the 'options' button which is the second one in the right corner of the screen. This button also enables metronome, reverb and other options.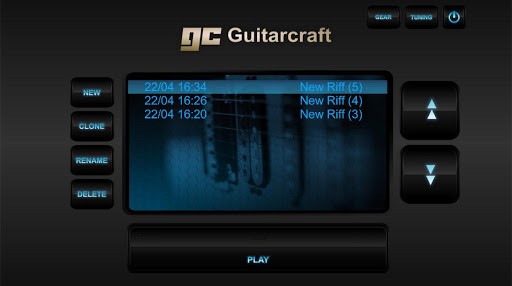 There exists two tap modes- Normal and Down only. You have to use both of them to find out which one really suits you. Basically the normal mode is better if you are shredding for a solo and on the other hand, down only mode facilitates riffs. The use of index fingers is a good choice for better and precise results. When in need of zooming in, you have to tap on the blue region with the tablature on the top of the screen. This helps in proper navigation. The riff or solo that uses large and small parts on the fret-board can also be managed.
Regardless of the high price of Guitarcraft, its demand and popularity has impressed the developers. Although there was a complaint about this app making the Samsung Galaxy phone reboot. Eventually the problem was sorted out and now apart from occasional hanging, no such issue is being faced. As a whole this app justifies its price and is pretty easy to use.