IObit Advanced SystemCare 15 Pro is the latest update to the all-in-one system care software for system care and maintenance. Advanced System Care 15 Pro features two types of scan modes, the manual scan, and the AI scan mode. The software scans through your system to identify malware, obsolete apps and drivers, and other system functionalities that may be responsible for preventing your system from performing at an optimal level and attempts to fix them. While the free version of this software provides basic features like scan, and other few optimization options, subscribing to the pro version unlocks an array of functionalities like spyware and fingerprint protection for enhanced system performance and protection.
Advanced SystemCare 15 Pro Manual Scan
Advanced SystemCare Pro 15 manual scan modes allow you to customize your system scan, which is handy if you wish to target specific system features to scan and fix. Selecting only the necessary features to scan means you will cut down the scan time.
Advanced SystemCare 15 Pro AI Scan
Setting your scan mode to AI allows IObit technology to identify the specific needs of your computer and provide you with the optimal cleaning, optimization, and speedup experience based on your system needs. The AI scan mode saves you the stress of trying to figure out which areas of your computer need optimizing.
Features
The Interface
Advanced SystemCare 15 Pro also comes with a user-friendly interface that includes default dark and light skins. However, the product also comes with an advanced system care tool, enabling users to create and share customized backgrounds with other users.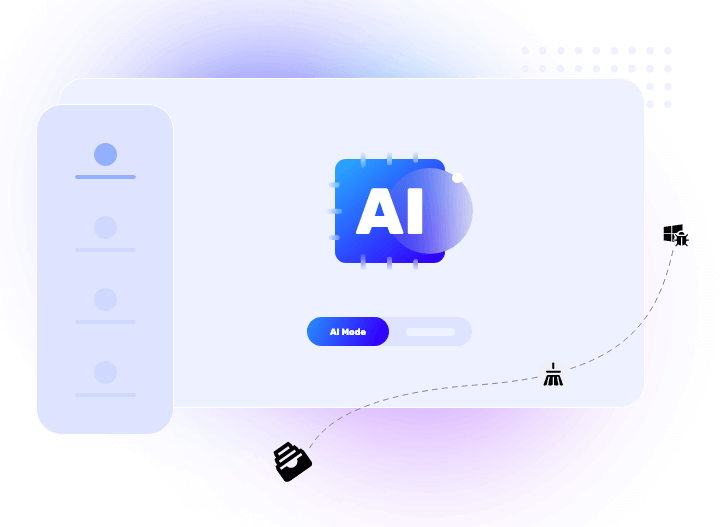 The interface also features a side navigation bar that you can set to either icon or text mode for an enhanced user experience. Besides the user-friendly interface, Advanced SystemCare 15 Pro comes with numerous other features, which include the care features, the speed-up features, the protection, and software update features.
The Care Feature
The care feature runs a general scan of your computer through the manual or AI mode to identify the various areas where the computer needs optimization and attempts to fix them. Scan time greatly depends on the number of files to be scanned.
The Speed up Feature
IObit's Advanced SystemCare Speed Up features are an additional feature that helps to ensure that your PC performs optimally in terms so speed. The speed-up function helps to monitor your system and RAM performance for real-time optimization. IObit Speed up function also allows users to perform a start-up optimization as well as hardware acceleration to ensure that drivers stay up to date. You can also download and install the App/Extension cleaner to further manage your apps and extensions. With the aid of the All/Extension cleaner, users can identify unnecessary apps and extension slowing down their system