Much like many other industries, the mobile revolution has dramatically altered the way online sports betting sites are operating today. Among the many things that you can easily do from your smartphone is place wagers on sporting events. Estimates are that between 70-80 percent of all sports bets today are being placed with some type of smartphone or mobile device.
To their credit, the leading online betting sites have quickly adapted to the times. They've not only changed the methods through which people can place bets in order to make it easier for mobile users, but these sites have also completely altered their product, creating live in-play betting, a style suited specifically to mobile users, because they are generally people on the go. Just as its name suggests, in-play wagers are prop bets on a variety of outcomes that take place throughout the game. Even traditional straight bets such as moneylines, point spreads and totals are now available for wagering through much of the game, with odds adjusting on the fly as the action on the playing surface dictates.
Naturally, to firmly enhance the mobile experience for their players, all betting sites have invested heavily into developing first-rate mobile sites that meet their customer's needs. In many instances, the top betting sites are going a step beyond the mobile app process and developing mobile sites that work on mobile devices as seamlessly as their websites work on a desktop of a laptop computer. There's no need for any download. These mobile sites are intuitive, easy to use, and designed specifically to work smoothly with all mobile devices and operating systems. Whether you use Android or iOS, or if you've got a smartphone, tablet, iPhone, or iPad, you'll be able to wager smoothly and safely, no matter your device of choice. A site such as Vegas Sports Betting is an ideal place to get all the up-to-date information on the best mobile betting applications available today.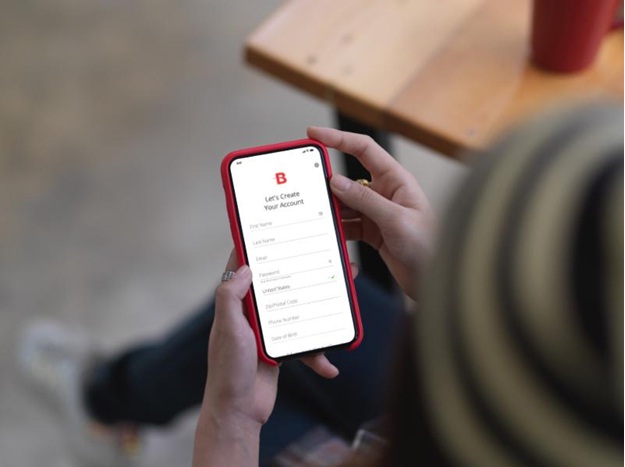 Bovada
One of the first online sports betting sites to make it big, Bovada's long history in the industry and its reputation as being a site that caters to the masses of recreational sports bettors rather than the elite sharps offer reassurance that their mobile app will also be second to none.
As a secure, experienced provider, bettors can rest assured that accessing Bovada via their mobile device in a public setting isn't going to be the least bit dangerous. They provide a mobile site that is of outstanding quality and delivers to players a design that is user-friendly in its ease of use. Bettors will find all the same range of wagering options – straight bets, props, and parlays – that they could access from their desktop or laptop computer.
As well, Bovada offers enticing signup bonuses to new players. They currently provide new players a 100 percent matching first deposit worth up to $200.
BetOnline
Like Bovada, BetOnline is another online betting site that has gone to the trouble of creating a first-class mobile site that enables players to bypass the need to download a specific app to access their site.
With BetOnline, betting from a smartphone, whether it be an iPhone, BlackBerry or any other Internet browser-enabled mobile phone is easy. Using a handheld device, simply type in www.BetOnline.ag and it will automatically redirect to Mobile.BetOnline.ag. Players can log into their accounts from there and start betting.
No download is needed. The upload of the site is fast and it can be accessed at any time from anywhere – at the office, in the bar with your buddies – even in the washroom. BetOnline also offers its players a mobile poker site so that they can play cards wherever they might be during their day.
BetOnline gives newcomers a 100 percent matching first deposit bonus worth up to $1,000.
MyBookie
The MyBookie mobile betting platform offers players a hassle-free interface, easy-to-navigate menus, and access to their complete array of betting markets and lines, with a full slate of odds across all major sports. It offers the ability to place bets from iPhone, Android, any internet-enabled mobile device.
There is instant access to the MyBookie mobile sportsbook interface. No download is necessary. The mobile site also delivers a full slate of online casino games, including classic titles, state-of-the-art 3D slots, and progressive jackpots. Best of all, the MyBookie mobile product is available in any country and location in the world.
New players at MyBookie can access a 100 percent match first deposit signup bonus that maxes out at $1,000.