If you have a smartphone and you like to play games on it, chances are you've tried a poker app at one point or another. There are simply so many games in this category that it's almost impossible for a regular mobile gamer not to download one and try it out now and then. From apps capturing high-end online poker, to more cartoonish, just-for-fun experiences, to offline, man-versus-AI games, there's a lot to try.

The exciting thing though is that this category is actually getting better. Top poker sites and apps are always looking to improve and offer new experiences. Some may well be dipping more into augmented and virtual reality in the near future, which would make for even more realistic poker gaming. And there's even the chance — uncertain though it may be — that mobile gamers in the U.S. may enjoy more real-money mobile poker options in the near future (pending some legal developments from state to state).

For all of these reasons, it's worthwhile to dive back into mobile poker if it's something you've merely flirted with in the past. That said, this is the sort of gaming that's only really fun if you're doing it right, and winning from time to time. So with that in mind, we have a few tips for how to succeed in mobile poker.

Don't Use it as a Time-Waster

There are countless mobile games that function primarily as time-wasters. Classics like Bubble Spinner, repetitive arcade experiences like Crossy Road, and games like Hamster Break — not to mention about a thousand others — make it easy to turn off half your brain and enjoy some casual, carefree entertainment. Now, you can certainly approach a free-to-play poker game in the same way without any consequences. But you won't win, and losing continually at poker isn't a whole lot of fun. So we'd recommend not approaching this particular mobile game as a time-waster.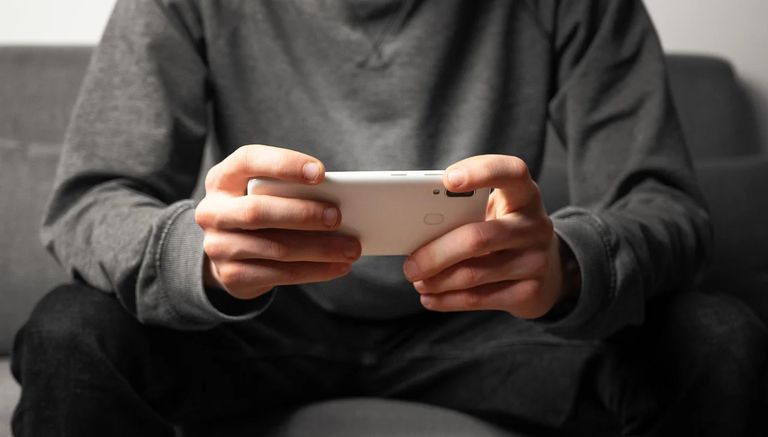 Choose a Game You Like

This sounds obvious. But we're not merely suggesting you find an app you like. There are a lot of poker apps that grab your attention through design, graphics, or even vague, story-like themes. They're designed to grab your attention. Rather than going for the most eye-catching app though, we recommend finding one that presents the actual game of poker in a way that you find smooth and intuitive. Comfort with the game is necessary if you're going to succeed at it.

Have References Handy

Poker apps can move pretty quickly once you're playing, and particularly if you're just getting started it can be easy to miss things. For that simple reason, we recommend having a reference or two on hand while you play. Poker.org's hand rankings cheat sheet is one of the quickest references we know of that you can simply have by your side to glance at, in order to make sure that you don't accidentally mix up the values of different hands. If you need the actual rules of the game handy, it's hard to find such a quick snapshot of data. Though one trick is to find the rules that are likely listed somewhere on your app of choice and take a screenshot of them. That way you have another handy guide simply standing by to keep you up to speed.

Play with Headphones

This is a simple tip regarding focus. While a lot of poker apps are ultimately fairly quiet, there's still something to be said for honing in on sound effects to the exclusion of all else. And fortunately, this is easier to do now than ever, because the best modern headphones are basically designed to help you focus on your chosen audio activity. Look through What Hi-Fi's list of top headphones for 2021, and you'll see that just about all of them prioritize noise-cancellation features. This means that any of these headphones will help you to mute distractions and dive fully into the app of your choice. This sharpens your focus and will make you a better player.

Play in the Dark

This is not something you should do all the time. In fact, per a report on PC Mag, using your smartphone at night can hasten vision loss. However, for the occasional dive into your favorite poker app, playing in the dark is yet another way to heighten focus. You'll further exclude your surroundings so that you can really hone in on the game, and think only of the decisions you're making at the virtual card table. (And if you're concerned about too much phone time in the dark, look into some blue-light glasses!)

Record Your Wins & Losses

The last tip is to record your wins and losses — not just in numbers, but in whatever detail you can remember. Use a note-taking app that you can switch to quickly from your game, and mark down the hand and/or bet that you won or lost on, and what cards your opponents had if you can recall. It's a simple step to take, but in no time it will help you to build up a catalog of scenarios and outcomes that you can look back on. You may just find that it provides insight as to where you struggle and where you excel in mobile poker.