Gambling is as old as human history. F. E. Higgins once remarked, "what is life if not a gamble?" Similarly, Kenny Rogers's track, the Gambler, eulogizes a successful bettor giving valuable life lessons to his fellow traveler. The thrill involved in the uncertainty of winning a prize is comparable to that in the larger scheme of an absurd life. That's why our pop culture and imagination links them both together. WagerLab app brings that thrill of betting to your fingertips with their versatile and remarkably easy to use platform. If you enjoy placing a wager on everything from sports to trivial news, you must try WagerLab.
It is necessary to make it clear at the outset that the WagerLab app is only for fun and not a real-money gambling app as, being more like a bet tracker, it doesn't transfer any cash. You, at your discretion, can decide with your friends how you want to settle the claim. WagerLab app is completely free to use and is available on Google Play Store for Android devices.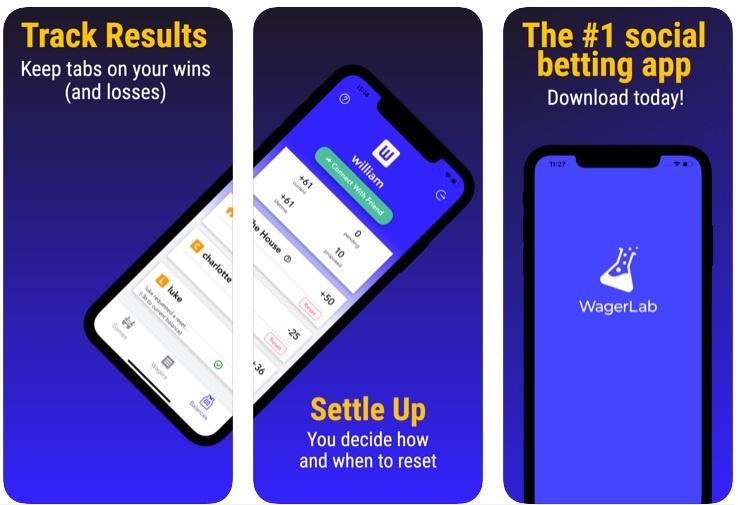 You can register on the app using your email ID or social media account and phone number. By giving access to your contacts, you can bet against your friends on multiple things and there are no limits on the amount that you bet. There are different categories to place your wager on such as entertainment, sports, and so on. The entertainment category includes music, television, movies, politics, celebrities, and other bet topics. The sports category includes the NBA, soccer, NHL and many more. You can choose the category on the home screen which will show all the available events to bet on. For instance, will Rihanna release new music before May? Choosing either yes or no will take you to the next screen of Build Wager. Here you can add a recipient and the amount you want to bet. You can also share your wager with your friends on social media. What's more interesting is that you have the option to bet against the House if you just want to test your strategy. These bets are accepted automatically and are only a simulation. From the 'Wagers' menu, you can see all the bets that you have placed whether against a friend or the House. In the 'Balances' menu, you can keep an eye on your monetary status and also invite a friend.
What WagerLab does is replace the bookie with the help of technology. Its simulated betting adds a fun dimension to what all of us casually do with our friends now and then. What catches the eye at first glance is WagerLab's simplicity and ease of use. It doesn't have a complicated interface filled with unnecessary and trivial functions. With its large fonts, a contrasting blue and yellow color theme, the app gives priority to user-friendliness.
So, if you are a habitual bettor who gets high on testing the odds or just an amateur trying your luck with your friends, I think WagerLab is an app worth exploring. It is uniquely designed to make betting more fun. With so many categories and events to bet on, it has something for everyone from sports fans to cinephiles to political analysts.