In a world where people convey love through predictable text messages or social media posts, the desire to create lasting memories is stronger than ever. While generic greetings fade with time, personalized wishes stand out. Studies show that customized messages increase the emotional impact of a greeting by 60%, turning a simple wish into a one-of-a-kind experience.
What if you could send your warmest wishes soaring through the clouds, drawn by planes against a backdrop image of your choice? Enter Sky Writing Planes. Designed by Jeff Wolverton, this free app turns your heartfelt sentiments into a sky-painted masterpiece. Imagine writing your love, greetings, or cheers for a special day. And watch real planes bring those wishes to life.
Using the app is as easy as a breeze. Start with a choice: stick to the default backdrop or dive into your gallery for that picture-perfect setting. With a simple swipe and a touch, let your fingers dance across the screen as you write a heartfelt message or a funny image. Once done, hit the 'SEND IN THE PLANES' button, and voila! Watch in awe as planes soar across the sky, elegantly bringing your words to life over the image you've picked.
After the planes bring your creation to life in the sky, the smoke gracefully dissipates, leaving the recipient in awe. The entire spectacle is saved as a video, a keepsake of your gesture.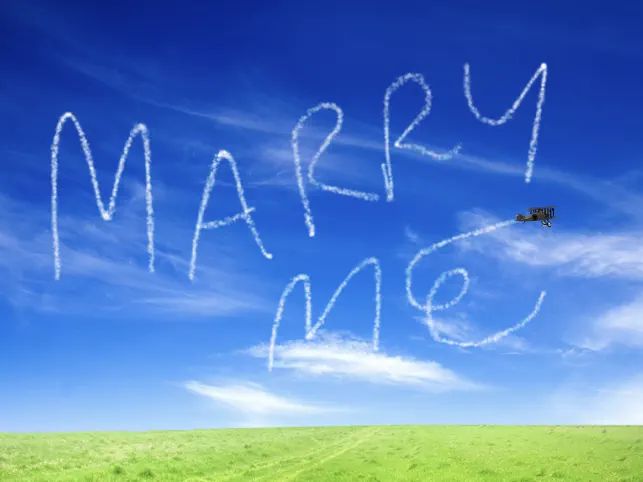 The app boasts an incredibly simple UI. The main screen presents you with a straightforward option: either stick with the default backdrop or select an image from their gallery. Navigating through the drawing process is intuitive using just your fingertips.
What truly sets this app apart is its responsiveness. Each stroke on the screen registers promptly, creating a smooth drawing experience. Also, the transition from creation to manifestation is really quick. This enhances the overall user experience, making the app user-friendly and impressively dynamic.
But, here's the catch. If you wish to save the video, you can do so for the price of a bag of chips. Share the love on WhatsApp or any social media — it's that easy and uniquely special. All it takes is a few taps to turn your message into a memorable skywriting experience.
If you're looking for a unique and memorable way to express love and well wishes, Sky Writing Planes will come in handy. The app offers a great way to make someone's special day even more special. It is easy to use and the results are stunning.
Sky Writing Planes is now free to use, but you can upgrade for 99 cents if you want to send or save a video of your work. What are you waiting for? Download Sky Writing Planes now and express your love in a truly unforgettable way.