Whether you want to provide your buyer persona with a free service to build your brand reputation or even you only want to make money to support your own charity, one of the most powerful ways of increasing customer loyalty is through mobile app development. Without a doubt, the mobile app is dominating the world. It's hard to think of reasons not to create an app for your business. With the help of iGenApps– a free mobile app maker – you can now create an app in a few minutes without any programming languages.
The main strategy of building customer loyalty is by increasing your customer's engagement with the brand. A mobile app can significantly add value to your product or service as well as providing the opportunity for engagement. When a consumer is loyal to your mobile app, they are much more immersed. It is the convenience and interactivity of an app, and how worthy this is to customers, that has attached brand loyalty to mobile apps.
Many studies have shown that an increase in loyal customers usually leads directly to an overall increase in a company's revenue. iGenApps has many benefits as a mobile app creator which make it a perfect choice when building your brand loyalty.
The use of iGenApps can turn you into a citizen developer. So, while you aren't technically developing, you are still building an app without having to submit a request to developers. Every day we are seeing more and more marketers, employees, and customers emerge into the role of citizen developers.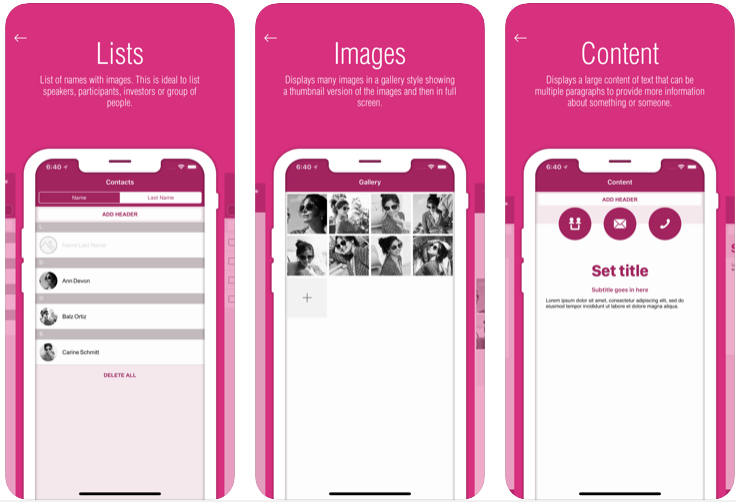 The unstable world of business is much like a bicycle, if you are not moving forward, you will fall! Having a mobile app for your business not only helps you improve ROI, but also helps you deliver excellent customer service. As, in this technological world, there are very few people who can be considered as pioneers or innovative if they are not owning an app. A business that has been using apps indicates that they are dedicated to innovate instead of sticking to the standard.
Also, iGenApps is used for building promotional apps for restaurants, photographers, bands, or anyone with a marketable product or service. An innovative app can be built within a few hours without any knowledge of programming or mathematical planning involved. The end result is a fully native app that showcases your dedication to high-quality.
Moreover, having an official app helps demonstrate that you are a modern, connected business. When people search for your brand in Google Play, you should have an app to be there to catch your targeted audience.
As long as, children these days are very addicted to electronic devices and want the same should be mixed with their education system, mobile apps would change the way schools or colleges work. Considering children interest in technology nowadays, apps can make their learning fun and develops the ability to solve problems more easily.
However, a premium service is required to create a native app that you can submit to the iTunes App Store or Google Play. You can get screens and set an icon features as $14.99/monthly, 6 months $79.99 and yearly $119.99 subscription also. But you can cancel any time.
Overall, if you are looking to develop a customer loyalty app, look no further than iGenApps.