People who have invested before in the stock market are looking for a better experience, while those that are new to the field are seeking out an intuitive and simple way to get into the markets. FundSpec is one of the very few apps that can be completely essential for both new traders and experienced investors.
A stock market is a system of different interconnected economic transactions, that's identified as the aggregation of sellers and buyers. Sometimes it can also be labeled as an equity market. The sellers and buyers trade stocks. It is one of the main ways that how businesses and other organizations invest money.
Stock markets allow companies to be traded publicly, and hence they raise capital to grow their business. For example, when share prices are rising, this is recognized as increased investment in business and indicates a rising economy. With the dynamic nature of the FundSpec App, it allows those who invest to easily buy and sell their securities, as this is especially attractive to investors.
The major benefit of investing in equity is the chance of increasing the value of the principal amount invested. So, if you want growth over the long term, you have to invest in equity. But you just have to give your capital to a broker to trade. Therefore, FundSpec App is the perfect online broker for anyone who is looking for a long-term strategy for trading and investing, as well as it's a fast and convenient tool to learn and develop as an investor. The app is fully mobile responsive and regularly improved by developers.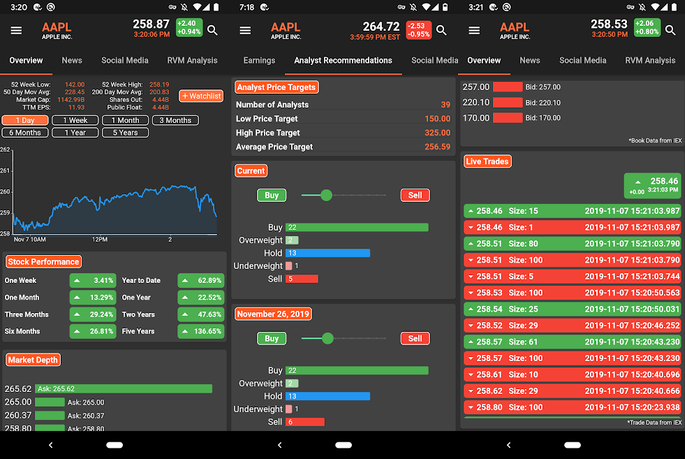 Furthermore, FundSpec App has enabled you to manage your trading around your busy full-time job. Most of today's traders are part-time participants, that tend to make their own trading decisions without the need to rely on professional advice. Also, ambitious people, especially millennials, prefer the stock market because they do not have to own a college degree. You can still trade without a degree. But you should have the passion and dedication to learn the stock market otherwise you will fail.
Moreover, the freedom of location is a great advantage of the app because you can follow the stock market from just around anywhere with a strong internet connection.
FundSpec App is playing an important role in providing a vision, not only for Stock Market but with a one that also helps stakeholders gain valuable information. In addition, it gives you access to the latest financial news on stocks, currencies, crypto & commodities.
However, investing in stock is often risky, which draws attention to the huge gains and losses of some investors. If you manage the risks, you can take advantage of the stock market to secure your financial position and earn money. With FundSpec, you are being offered more open access to stocks and "hidden fees".
Although, it's difficult to find any negative points with FundSpec as it's free app for iPhone with zero ads, the only negative aspect can be found in the dashboard platform. The dashboard is not customizable like some of these platforms offered by other online stock traders. But before you can become a Well-known Investor, you need to build a strong public profile on FundSpec and get some solid trading experience.