Are you a casino game fan? If so, Reel Stake Casino: Real Money is the perfect game for you. With various game modes and innovative gameplay experiences, you will spend endless hours in this game. For those die-hard poker fans and fun-loving slot machine players, the game will offer a balanced and challenging gaming experience.
Considering the possibility of earning some real money, you shouldn't miss out on this one. You can earn some cash by playing 5-card poker, blackjack, or slot machine. Whatever the game mode, you will always end up with some money on your account.
With an admirable 5 –card poker game, you can enhance your poker skills in no time. Each hand is different. Each bet is different. Whether it's a two-pair or a royal flush, you can never predict the poker hand. From my personal experience, most online poker games tend to get boring after some time. But, not with this one. Reel Stake Casino: Real Money casino game made me a better player. In the beginning, I started slowly but surely with free-to-play game mode. Then after two weeks, I was able to play 5–card poker for real money. So, if you are planning to play online poker, this is the best game for you.
Even though blackjack is uncharted water for me, the game's free-to-play mode allowed me to further my skills when it comes to blackjack. I was able to go from beginner to pro within a month. You can be a pro too. But you will need to spend some quality time in the game. And that is not a time-wasting at all. You can earn some decent real cash too.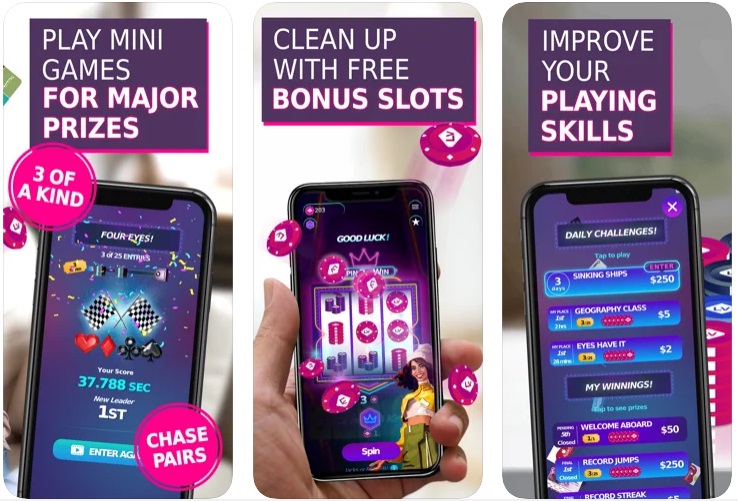 A combination of 5-card poker and blackjack is more than enough for me, but for Game Knight, that is not enough; Because they add the slot machine. The best thing about the slot machine is that the slot is connected to both 5-card poker and blackjack games. When you draw a winning hand, it will fill the bonus spin meter. After it gets filled, you will get a free spin.
Then the mini-games. If you ever get bored playing 5- card poker or blackjack, there are plenty of mini-games available for you to play. You can reach higher personal best scores and top of the leaderboard. Also, you can collect entry tickets to compete for gift card prizes. If you are lucky, you could win up to $500 from a gift card.
Apart from the above features, the game offers the opportunity to bet on live horse racing. The winners are decided according to the results. Because Reel Stake Casino: Real Money uses a B spot platform, you don't need to worry about illegal betting.
Even though there is a high risk involved in playing for real money, with Reel Stake Casino Real Money, you don't have to worry about that. They won't scam you. You will get your earnings without any trouble.
Overall, Reel Stake Casino Real Money is a unique and addictive casino game that you should try out without any concerns. Start with free-to-play mode, when you are confident enough, play for real money. You can download the game from App Store.