Modern applications and games in mobile phones are a big hit among the lot. The popular among the child lot has given way to Little Friends App. It is said that the game provides the children with great opportunity so that they can learn the ways and means of treating their own pets in real life. The game engages the young children to realize the different features of the real world.
The different types of music and soothing tones are a great attraction among the lot. In the world of digitalization, these apps are good for children or especially for toddlers. According to the customer reviews, they are considering it impressive after the popularity of the game called angry birds. Customers are providing mixed comments. Well, though this game is quite addictive but youngsters can find it quite boring at times.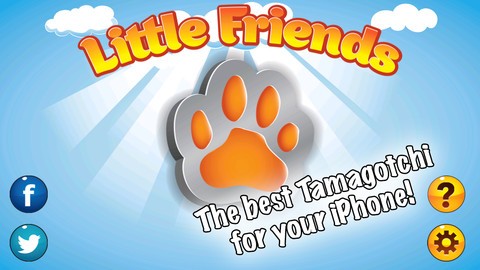 The plain representation and the same type of figures, shapes as well as game type can turn down the youngsters after a while. As a result, if the developers want this game to make a hit among all ages, then they need to increase the levels of the game or the variety of stuffs in the game to attract the teenage crowds. The best way can be to categorize the game programming among the teens as well as the kids. Though it sounds a bit difficult, but maybe this attracts different age people.
More important part is that, the app Little Friends are attractive exceptionally for the toddlers; though not all. There are some toddlers who might find the game difficult and not interesting. The same pattern of music, colors as well as vibrancy may turn them down.  But, on a whole this app is good for kids' brain works. Your child learns and understands the different characteristic a specific animal has or recognizes a specific type of shape.
The graphic representation and the programming are kept to minimal complexity. The touch and choosing system is specifically divided so that a kid doesn't get confused among the lot. The continual repetitions of the words on the musical tone makes the child love as well as learn the words through listening to them carefully- a diagrammatic way to teach and educate them the basic things of life.