Klieg is a photo video application for iPad, iPod Touch and iPhone; I used it on my iPad.  It takes a series of photos and makes a video out of the photos you select from your photo gallery or take with the app.  It contains burst mode to capture action shots in a series. Klieg would be great to use to add to blogs or social media sites.  Easy, seamless, one-touch uploading to Facebook and Twitter is probably one of the better features of the app.
Klieg's one-touch features and one-touch selection make it very user friendly.  This app does exactly what it says it does. There are a series of photography filters you can add to your photos after you select which photos you want to use out of your gallery; black/white, sepia, holga… all the favorites of a novice photographer (with different, simpler names, of course) for easy one-touch editing.  For an extra $1.99, you can unlock more filters for photo editing.  You can apply filters to the whole photo series at once.
Klieg prompts you when your video is finished with options to choose what you want to do with your video, which makes it really handy if you use social media on a regular basis and would be a great ad tool.  It's a seamless option to upload to Facebook or Twitter and there's even an option to e-mail or save to photo gallery. You can change the FPS (frames per second) to speed and slow the speed of the video, which makes it great to use for photo slideshows and presentations for iPhone and iPod Touch users.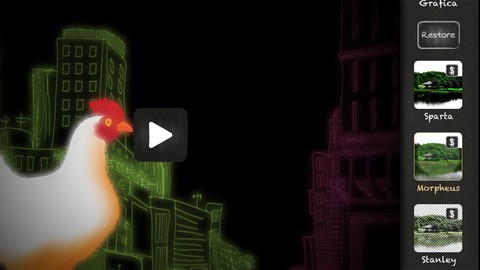 Klieg could be better.  Even though it's a pretty neat app, there are aspects I would change if I had the chance. The app uses swipes in different directions to navigate the app.  It takes a little practice to get the hang of how to do what.  But, if you "tap & hold" it brings up navigational directions as far as what swipe does what, but they don't all come up at the same time.  It makes the app hard to navigate and going back could be a bit more user-friendly in that department.  I found a navigation video on Blip that helped me with navigation of this app the most.  I never could get the FPS adjustment to come up on iPad after trying multiple times.
It would also be more convenient to be able to use upload to a blog, YouTube or Vimeo, but you can save the video and upload it via those sites. Would also be really helpful to be able to add music to video or voice-overs for another effect, for instance, a song from iTunes or description or how-to. With all the photo and video apps out there, I can't see that this is hugely beneficial as-is.  An updated version should be in the works, in my opinion, and may become the best photo seaming video app out there.